Please join us for the annual RMBI Summer Social and Fundraiser!
Saturday July 20, 2019 7:00 – 9:00 pm
The Bohemian Biergarten
2017 13th Street Boulder, CO 80302

TICKETS
$45.00 for RMBI Members
$55.00 for non-members
$65.00 day-of
To purchase tickets, please fill out the ticket form below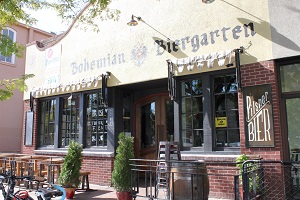 FOOD and FUN for a GREAT CAUSE.
Enjoy an evening with friends and colleagues in support of Brainspotting Scholarships! Ticket includes beer or wine and heavy appetizers. Family members welcome.
Special Guest: Dr. David Grand, the developer of Brainspotting.
Brainspotting is a psychological treatment method that works by identifying, processing and releasing core neurophysiological sources of pain, trauma, and a variety of other challenging symptoms. Brainspotting also increases resources and enhances peak performance.
Proceeds will benefit RMBI's Scholarship Treatment Fund, which covers the cost of Brainspotting sessions for underinsured and income-qualifying individuals suffering from the devastating effects of trauma.
Due to limited street parking near the venue, please consider parking in nearby garages, carpooling, or using public transportation.
Rocky Mountain Brainspotting Institute is a registered nonprofit agency.