Welcome to Rocky Mountain Brainspotting Institute!
The Rocky Mountain Brainspotting Institute (RMBI) is a nonprofit 501(c)(3) organization that was created to promote and advance the use of Brainspotting, an emerging new treatment in psychotherapy. We are a professional association of psychotherapists who use Brainspotting in our practices.
---

NEW CONFERENCE DATES!  MAY 27 – 30, 2021
for the International Brainspotting Conference in Denver
The International Brainspotting Conference has been rescheduled! Due to restrictions because of COVID-19 and our desire to keep our community safe and healthy, we have determined it is best to postpone the conference until 2021. We believe strongly that this conference will be extremely beneficial and provide the Brainspotting community with great opportunities for networking, celebration and education.
Register NOW and you will have access to a series of exciting and ground-breaking video interviews between Dr. David Grand and many well-known Brainspotting experts, which will be taking place between now and spring 2021.  Click on the image below to watch a sneak peek video of Dr. Grand talking with Dr. Roby Abeles.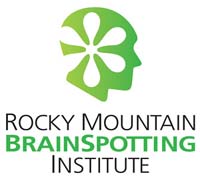 Our Mission:
To Support and Enhance the Psychological and Physical Health and Well Being of the Community at the Highest Level
To Deepen and Expand the Potential of Brainspotting with  Other Healing Modalities.
To be a Leader in providing education and information regarding the field of Brainspotting and in coordinating trainings and workshops for members and the public.
To uphold Ethical Standards.
To perform Outreach Services
Brainspotting (BSP) uses a Mind/Body approach to psychotherapy that evolved from Eye Movement Desensitization and Reprocessing (EMDR) and the Somatic Experiencing (SE) Traditions. Upsetting memories are stored deep within the brain and the body.  BSP helps to release these stressors because it works from the deeper level of the autonomic nervous system and within the limbic system in the brain. Brainspotting is an effective and efficient healing modality that can be used with children, adolescents and adults and has been beneficial with all types of performance work and spiritual development. Read More.